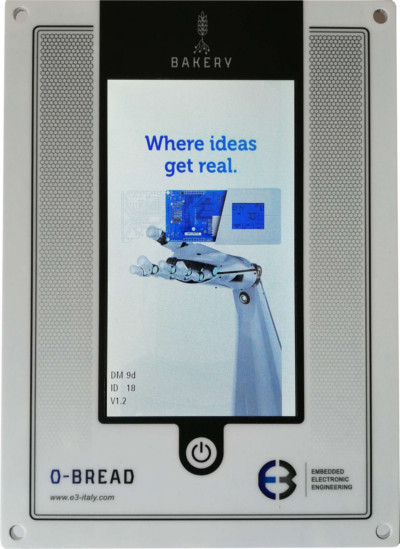 Bakery oven 7″
The 7-inch version of O-Bread is now available for the control and management of bakery ovens.
The display card has on board a 7 inch TFT color display with capacitive touch and RS485 interface for communication with the power board; it is equipped with a micro SD Card for saving logs and uploading videos, USB for updating firmware and images, and additional optional peripherals (CAN interface, Ethernet especially for industry 4.0, rotary encoder) in order to satisfy any need.
The power board, communicating with the display board via RS485, can drive triac outputs for loads up to 40A and relay outputs with 230VAC clean contacts; the thermocouple inputs allow to control the room and steam temperatures.