EasyLink
REMOTE CONTROL DEVICE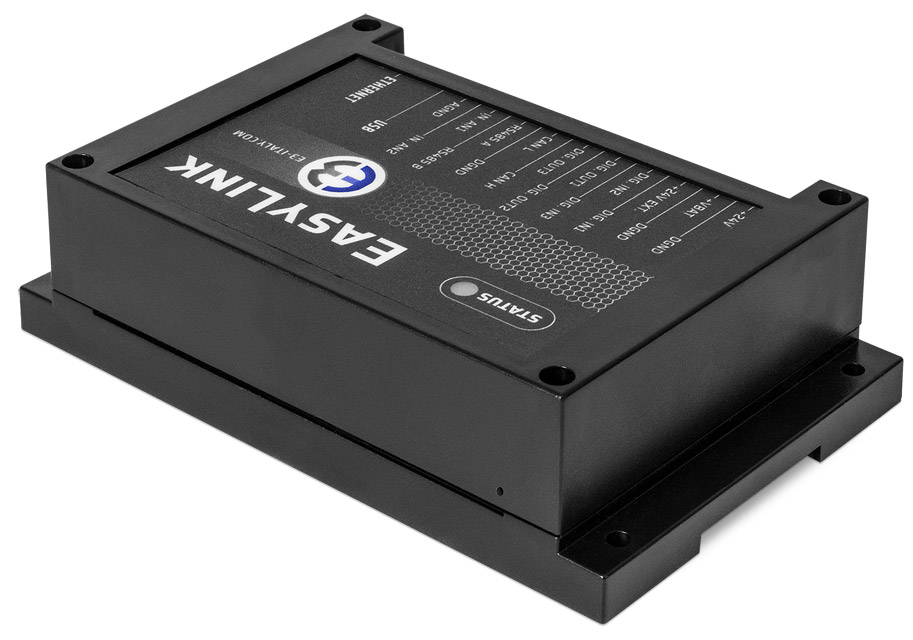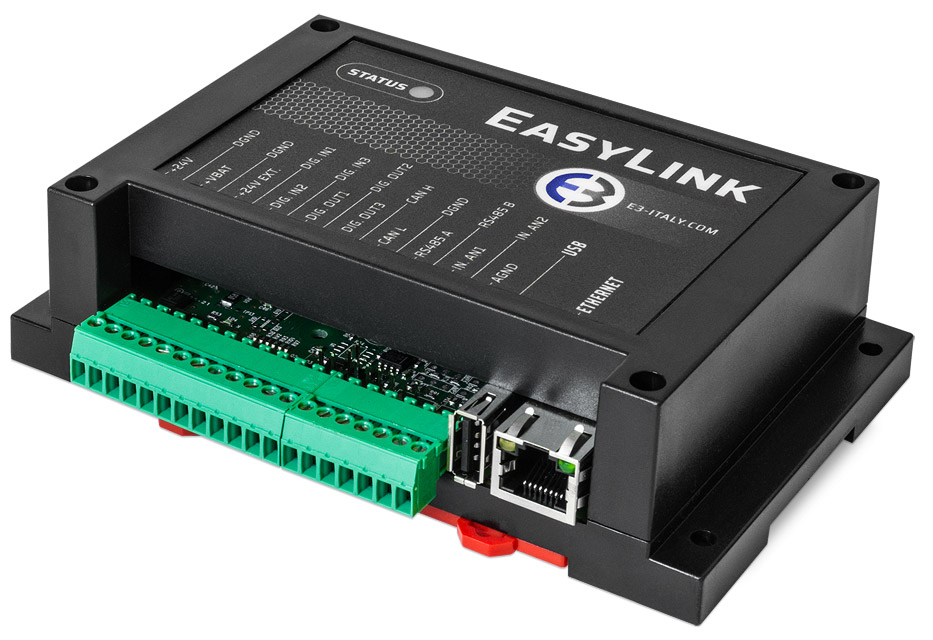 ---
Description
EasyLink has been developed to be connected to a variety of external devices in order to allow the sending of the fundamentals (and not) data to a Cloud platform, or simply to the local company network.

Through the simple and intuitive web server present on board it is possible to monitor and configure, as well as system parameters and functions, a series of modbus registers that will be used to query the various external devices; this means that our product meets the regulatory requirements for industry 4.0

It can communicate with the outside world through the Ethernet interface, USB host, CAN bus, RS485/RS232 e GSM/GPRS.

The MQTT service has also been added to be able to monitor data in real time via PC desktop or APP on smartphones and tablet.

Further it is possible to connect a 12V lead rechargeable buffer battery, for the management of any alarms due to a lack of main power supply, and a plugin has also been optionally provided to support other network protocols such as PROFINET, EtherCAT, EtherNet/IP and POWERLINK.
Technical characteristics
Power supply: 24VDC
Microprocessor: ARM Cortex-M7
3-axis accelerometer (for waking up the board or for detecting abnormal vibrations) – Optional.
NTC temperature sensor.
Magnetometer sensor: Optional
Microfone: Optional.
Log storage when the device is offline.
Ethernet communication interface with the possibility to powering the board via PoE.
Mobus RS-485 or RS232 communication interface.
CAN communication interface (Optional).
USB mass storage interface for board firmware update.
GSM/GPRS interface (Optional).
n°3 digital inputs.
n°3 digital outputs.
n°2 analog inputs with the possibility to configuring in 4-20 mA, 0-10V, PT100 or PT1000 modes (Optional).
Optional plugin to support PROFINET, EtherCAT, EtherNet/IP and POWERLINK protocols.
Box with DIN guide (on the longest side) with maximum dimensions 145x90x40mm.
Item weight: 180 gr.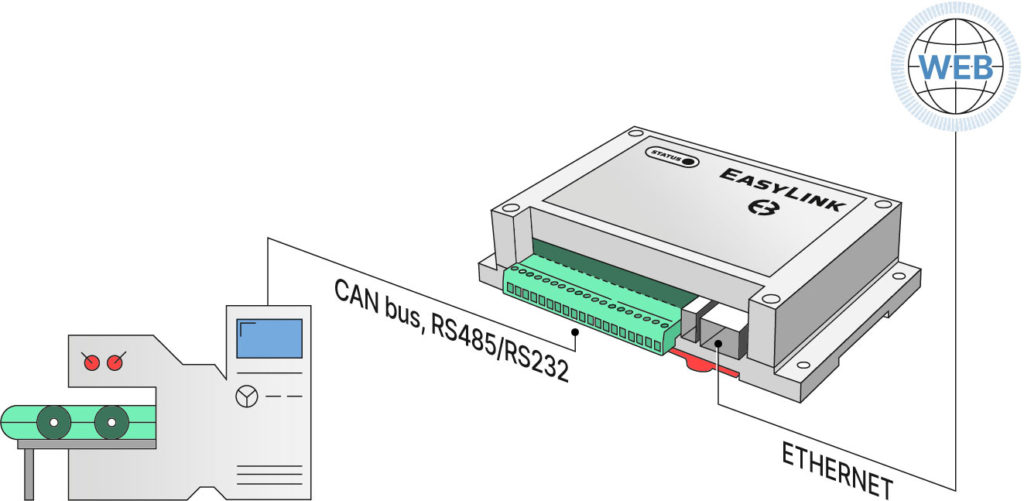 ---
WEBSERVER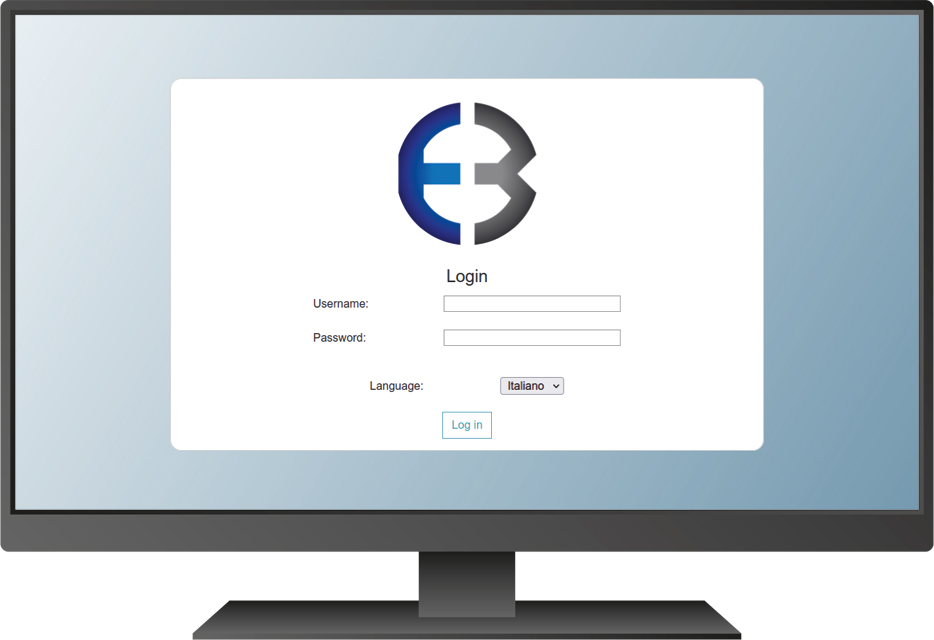 EasyLink is equipped with a webserver for configuring the parameters and reading the set quantities.

It is available in multiple languages and protected by settable passwords.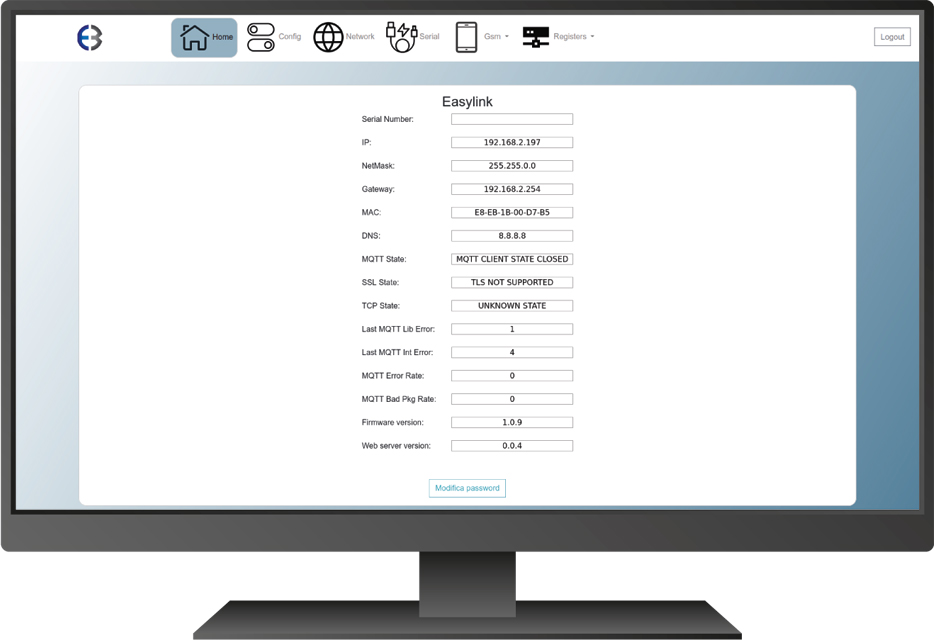 Home page. Summary of the state of EasyLink.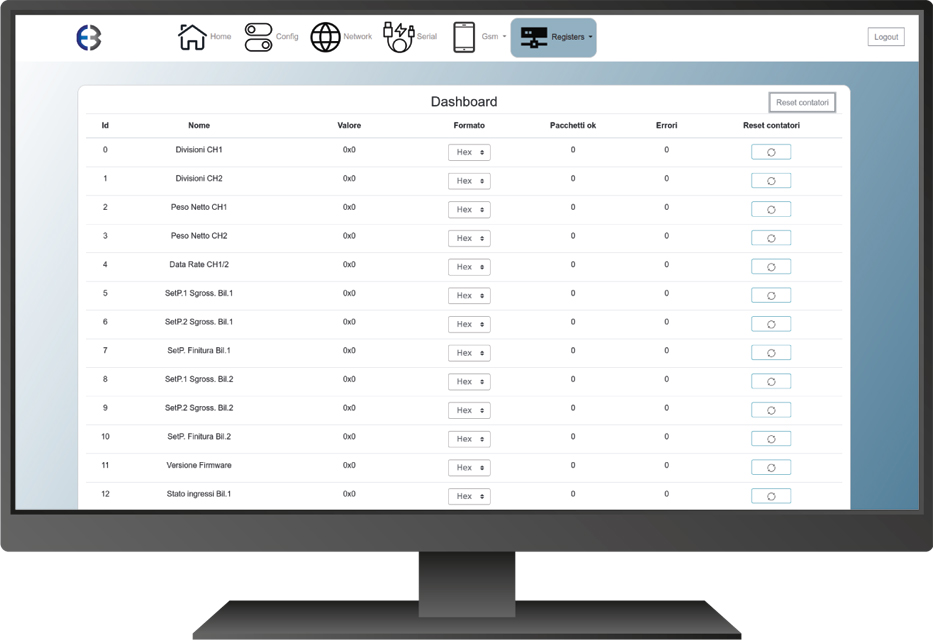 Dashboard for reading the instantaneous values of the set registers.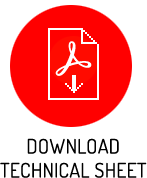 Customer Service

For any further information we will be happy to provide you with all the necessary support.
Contact us and receive personalized advice.



TALK TO US
+39 0444 040398