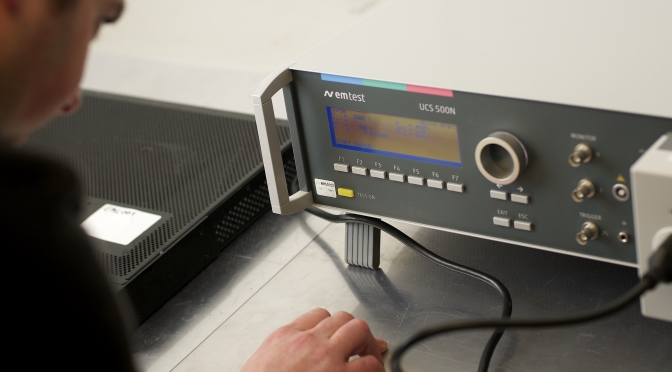 new service: Pre-compliance Test by E3
We are ready with our new service of Pre-compliance Test!
What's about? 
The Pre-compliance Test of electronic boards is a test, which controls the electromagnetic immunity and compatibility of the board. It verifies that the board does not receive disorders from outside and that, at the same time, that it does not release disorders outside, according to the parameters of the Certification and to the product security standards.
Why this service of Pre-compliance Test?
We decided to add this service among our activities as it is a test which, if done before the Full Compliance Test in laboratory (to get the product CE Certification), it allows to verify in a cheap way the functioning of the board.
Why such Test allows to save money and time?
Thanks to this simply and cheap test we can find the disorders of the boards, and correct them. In this way we almost avoid the failure of the Full Compliance test , done after the Pre-compliance, without the necessity to repeat it, saving in terms of money (as the Full Compliance is much more expensive) and of time.
The service of Pre-compliance test is possible on any kind of board. We consider it a great benefit for our customers.