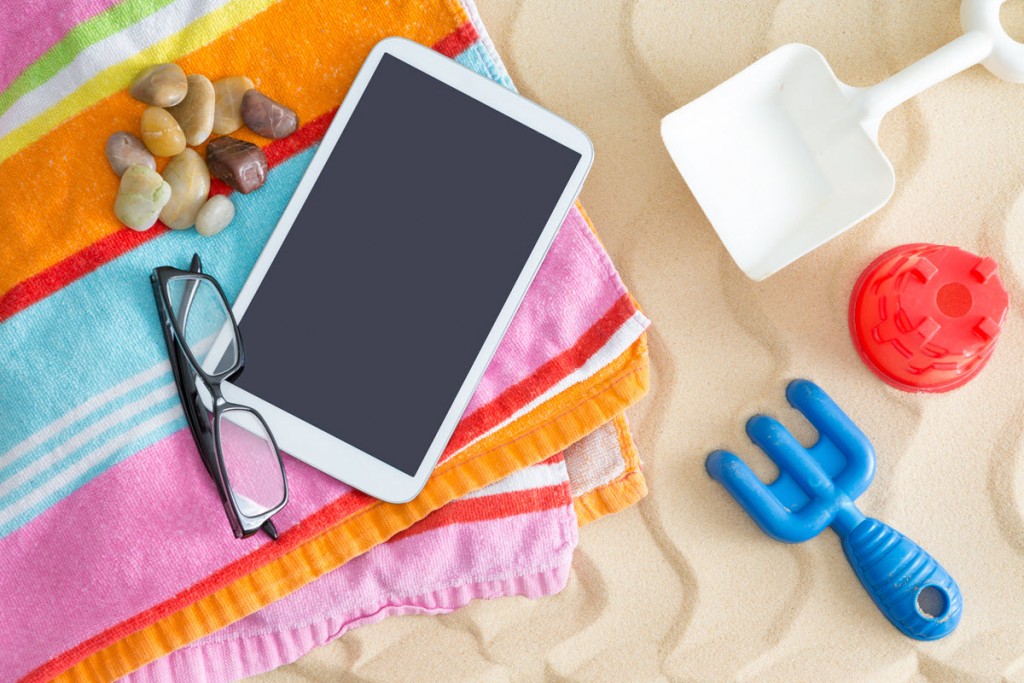 A system to keep secure our own personal effect, even on the beach!
Who has never been worried, at least once, while sunbathing on the beach, of leaving the personal belongings,  such as wallets, smartphones or other things unattended under the umbrella. Of course everybody tries not to leave them in plain sight and, from the waterfront, every now and then, a look is launched to see that nobody comes close to our place.
In response to this common "discomfort", we have developed an NFC reader board for one of our customers, for the access control of a "beach" strongbox.
What is and what are the advantages of the NFC technology?
NFC technology enables bidirectional data transmission, ie without contact. In fact, it is sufficient to set up a bracelet or a card, supplied to the person using the device (the strongbox, in our case) to guarantee a secure contactless access. The system is powered by a solar panel, is equipped with an output for secure unlocking and also a USB charging for smartphones.
We could, then, store our belongings in the strongbox supplied with our umbrella, and take a swim or walk in peace. And more, the USB equipment allows us, while relaxing on our deck, to recharge the smartphone or other devices by its USB input.